Trade Stock CFDs
Open an account now and trade global stocks with leverage up to 1:500
Register Now
Why Trade Stocks
Trade the most recognized global stocks like Facebook, Google, Apple, BMW and others. XB Prime offers you the ability to buy or sell multiple CFDs on stocks with great trading conditions.

Trade over 60 stocks with low commissions and fewer margin requirements

By trading stocks through CFDs, you can potentially profit from movements without physically owning the asset

Stock CFDs allows you to diversify your portfolio while investing in multiple companies around the world
What Is Stock Trading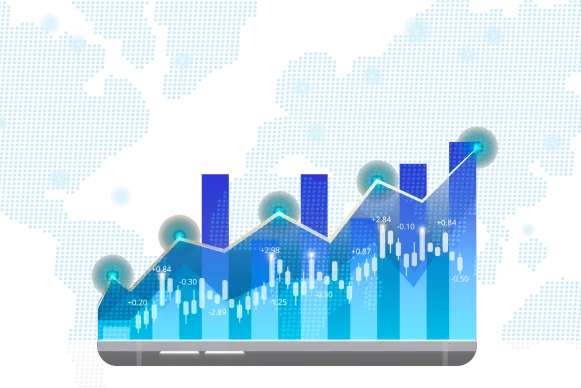 A stock is a type of investment that allows an investor to own a part of a company with the right to vote on management issues and to receive profits based on the results. Stock CFDs are a great investing opportunity for investors to access many stock exchanges and go long or short on top stocks from around the world. When trading Stock CFDs, you can improve your trading potential by tapping into the opportunity of a market or sector. You can trade with reasonably small amounts and increase your profits fast by using leverage over-the-counter (OTC). The Stock market represents unlimited opportunities to explore the markets. The main benefits of trading Stock CFDs (contracts for difference) with XB Prime is the flexibility and autonomy given to the trader. If you're looking forward to invest in stock index market, XB Prime offers you access to over hundreds of stock CFDs, with low commissions and less margin requirements. We provide some of the most popular stock CFDs including BMW, Facebook, Google, Apple, Boeing, Tesla and others.
Why Trade Stocks with XB Prime
Prime trading conditions - Tight Spreads and leverage up to 1:20.

Use one of the most popular trading platforms worldwide - Choose between MetaTrader 4 and MetaTrader 5, and benefit from lightning fast execution speeds.

Negative balance protection - All XB Prime clients are covered by our negative balance protection.

24/5 customer support in your language - You can rely on our multilingual support team 24/5. We are always next to you.
Trade Stock CFDs